Laguna Hills Lodge Alojamient

Visit our gallery for more photos of
our guestrooms and amenities.
Todo esta en los detalles de nuestro alojamiento
Con la reciente remodelación de nuestro Hotel le ofrecemos una confortable
estadía en habitaciones finamente decoradas que incluyen:
• Desayuno Continental
• Estacionamiento grátis
• Señál satellite digital con 60 canales
• Escritorio con silla graduable
• Connección Internet Wi-Fi
• Triple sábana por cama
• Servicio de fax (minimo costo adicional)
• Servicio de fotocopias gratuito ( cantidades limitadas)
• Llamadas telefónicas locales sin costo adicional
• Habitaciones para minusválidos
• Tabla de planchar/plancha
• Secadora de cabello
• Cafetera
• Caja fuerte
• Refrigeradora
• Horno de microondas
• Radio- reloj-despertador
• Lavanderia de autoservicio
• Gymnasio
• Baños sauna estilo Finlandés
Nuestros jardines exhiben 300 variedades de rosas coloridas y fragantes asi como otras multicolores flores y arbustos rodeando nuestras habitaciones de un ambiente único y especial .
Para sus viajes de negocios le ofrecemos nuestro Salón de Conferencias con capacidad de hasta 10 personas y nuestro Centro de Negocios equipados con 2 computadoras e impresoras a su disposición sin costo adicional.
For the Convenience of our Business Travelers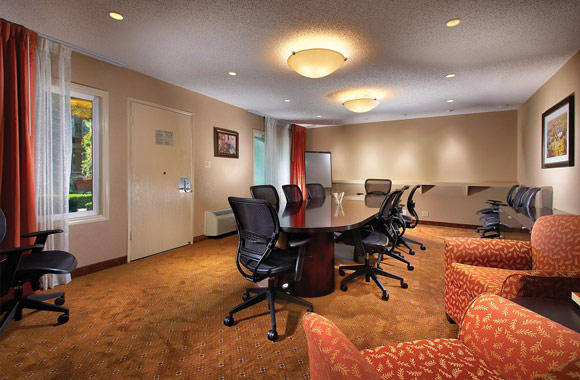 Laguna Hills Events
Make the most of your visit to Laguna Hills - check our
calendar
for events and activities during your stay.

Featured Special Offer:
There is No Substitute for a Personal Touch
Our lowest price guarantee -- if you find a rate anywhere on the internet lower than our website rate, we will match that rate.
More info...